By Nyasha Mawungwe
Previously published in the 2017 print edition 6. 
"Why Nut" is an initiative that began in Mid January 2017 with an ultimate goal of encouraging healthy eating habits in the UCT community. The majority of snacks I found on campus were delicious but lacked the health aspect. Why not both? This frustrated me for the past few years and is the reason I started making no added sugar granola bars for myself. They were tasty and most importantly, didn't compromise my health. I continued making granola bars for myself until I realized I could share them with my community this brought me unexplainable joy. This led me to create "Why Nut". "Why Nut" aspires to be at the intersection of Health, Taste, Education and Technology.
I believe entrepreneurship at UCT has room for improvement and students should grow their curiosity and try out new things and be okay with the possibility of it failing, this is how you learn and grow. We have so many talented students who have not thought about utilizing the talented network of people around them to create services and products. It seems the mindset which students have been engrained with is to aspire for a top management job at a big company and get a high salary. This is great but I believe there is more to aspire to than a big paycheck.
How about transforming your passion into a small enterprise? I believe that starting small is the root for innovative solutions to some of the problems in our communities.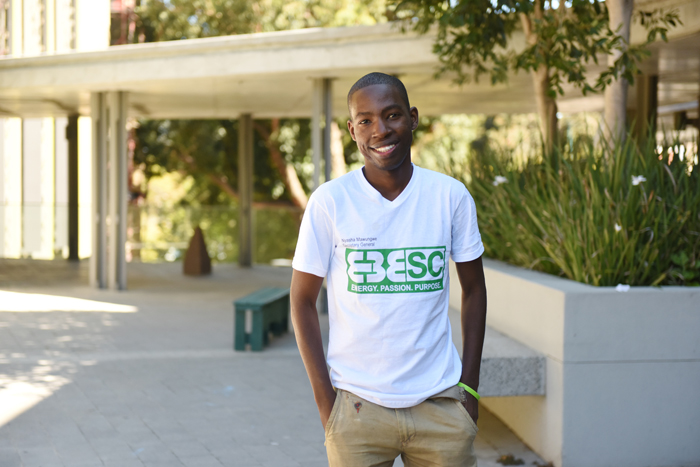 The UCT community has supported "Why Nut" and we couldn't be more grateful. But "Why Nut" has had its share of challenges. Vendors on campus besides Saaid Cassiem, owner of "Coffee to Go", have been reluctant to partner with "Why Nut" and bring our product to the UCT community. I believe more UCT students would be encouraged to create beneficial products and services if they knew they had the platform to do so.
I believe UCT can help in this aspect by continually seeking services and buying products made by students for their functions.  Informing the UCT community about "Why Nut" has been a challenge and I believe UCT could help students advertise their initiatives via their platforms like Vula and the UCT website. UCT could also give entrepreneurs permission to readily put up posters around campus.
Entrepreneurship is important not only in South Africa but Africa's future. The high unemployment rates in African counties is astonishing and it should go without saying that Africa holds most of the world's natural resources. Entrepreneurship coupled with servant leadership is the answer. Servant leadership is having leaders that serve their people and not exploit them. Entrepreneurs have the ability to give people jobs and provide their communities with benefits derived from the natural resources that Africa has been blessed with.
My advice to aspiring entrepreneurs is find a way to make yourself useful. If you have a service or product that you believe can improve people's lives, Why Nut try it?
#feedyourhustle